U.S. Patent No. 11,293,511
April, 5 2022
Introducing our proprietary EZ Lube bushings! We have added grease ports and pressure relief valves to keep the outer face of the bushings lubricated. These bushings will not get extruded from the housing due to being over-pressurized with too much grease. This change will increase the performance, durability, and lifespan of the a-arm bushings.
Our maintenance procedure is simple: pump grease in them until you see grease come out between the washers and the bushing.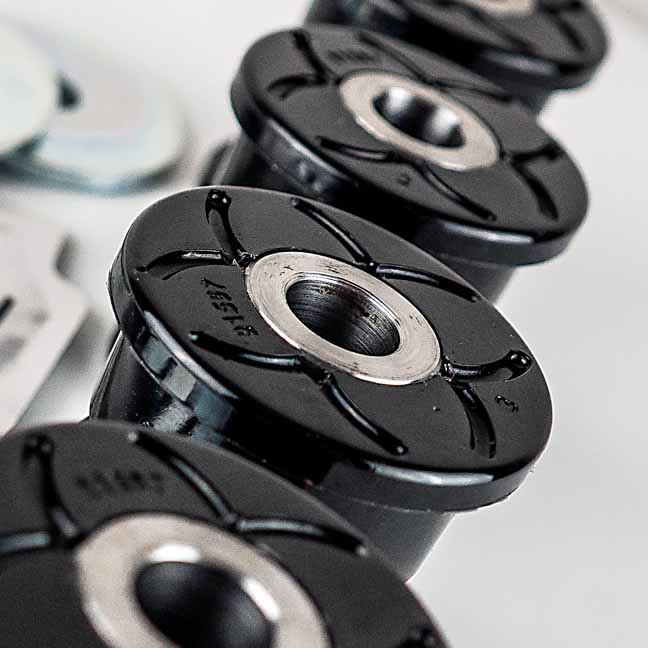 We use these bushings in 100% of our upper control arm (UCA) product line.
Our maintenance procedure!