Our Vehicles at JBA Offroad

2007 Jeep Liberty (KK)
2007 Jeep Liberty (KK) with JBA Custom Long Arm IFS on 37" tires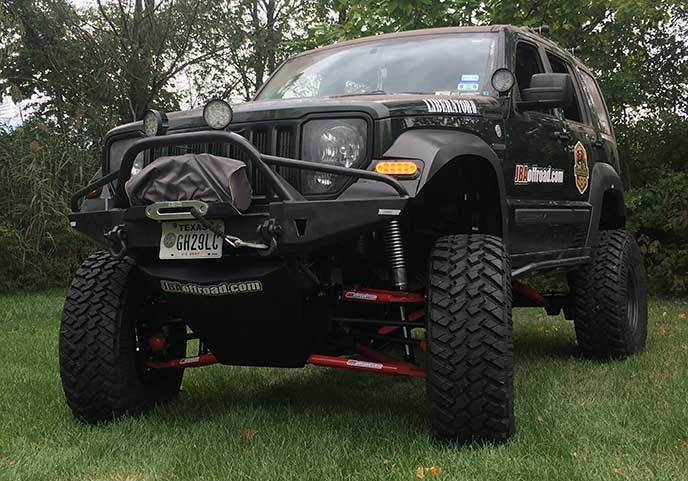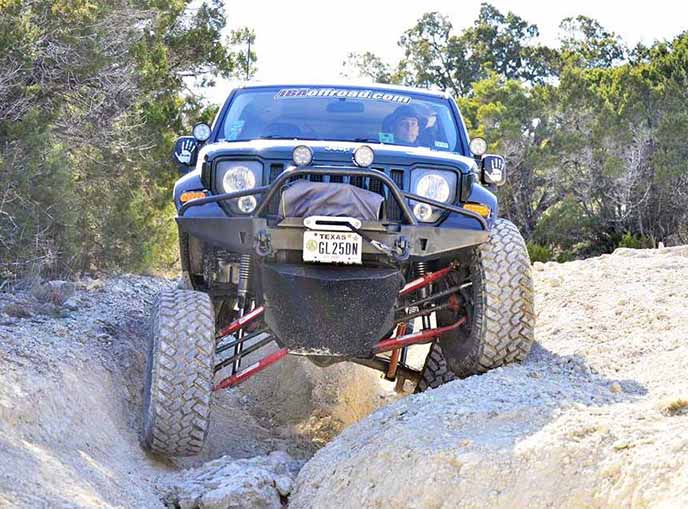 Components list
ORI struts 14" long
Currie IFS center diff, Ford 9" with 5:13 gears
RCV custom CV axles
Howe Performance power steering box, pump, reservoir and cooler
Factory Jeep parts

Front bearing hubs (WK)
Cut down steering knuckles (WK)
Tie rod ends (WK)
Lower ball joints (WK)
Front brakes and rotors (WK)
Dana 44 (JK)

JBA designed & manufactured parts

Front cradle drop
Upper and lower control arms
Skid plates
Rear three link components

Front suspension
We started the build by clocking the transfer case to center the front drive shaft. We built a 10" cradle drop to hold the steering box, Currie diff and the front suspension. The control arms are about 10" longer then the factory a-arms.
Rear suspension
The rear diff is a Dana 44 out of a JK with factory electric locker and 5:13 gears. We built a custom 3 link mount, to do this we had to remove the fuel tank, muffler and exhaust system. The fuel tank is an modified tank from an old Wrangler. We mounted the fuel tank were the spare tire was mounted from factory.
Design, manufacturing and testing equals over 900 man hours of labor.

For more info and pictures: http://jbaoffroad.com/trails/jeep-liberty-long-arm-build/
Jeep Grand Cherokee 2007 (WK)
2007 Jeep Grand Cherokee (WK), 3.0L Turbocharged CRD (Diesel), Limited edition, QDII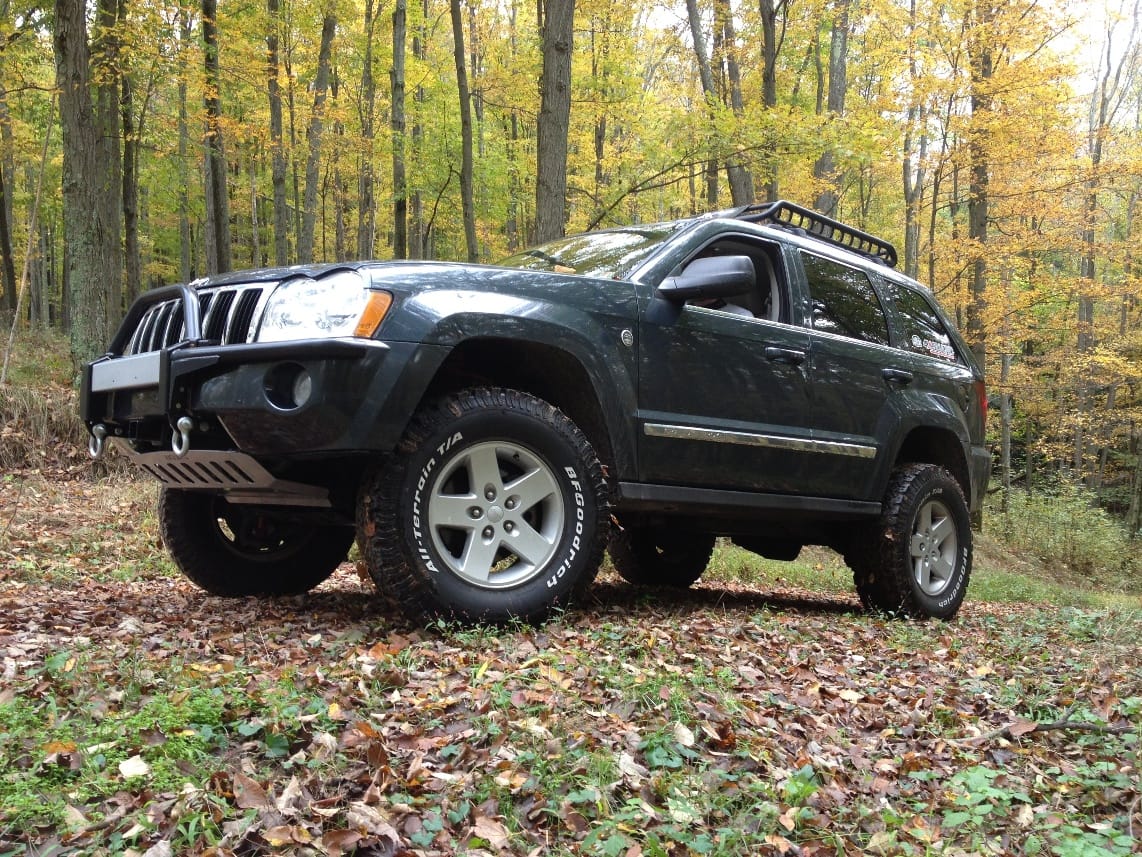 4xGuard Belly Guard 4
4xGuard Front Guard 4
4xGuard Matrix Brush Guard Total Package
4xGuard Rear Diff Guard
4xGuard Rear Guard 2
4xGuard Rear Slider
4xGuard Side Guard 2
AEV Electronic Geometry Recalibration (EGR Module)
JBA Adjust-A-Strut 4" Lift kit
B.F. Goodrich A/T Tires: 285/70R17 (1.25" spacers)
ROLA Roof Rack
Green Diesel Engineering (Hot Tune & ECO Tune)
3" Stainless Steel Exhaust System
Jeep Grand Cherokee 2005 (WK)
2005 Jeep Grand Cherokee (WK), 4.7L Gasoline, Lerado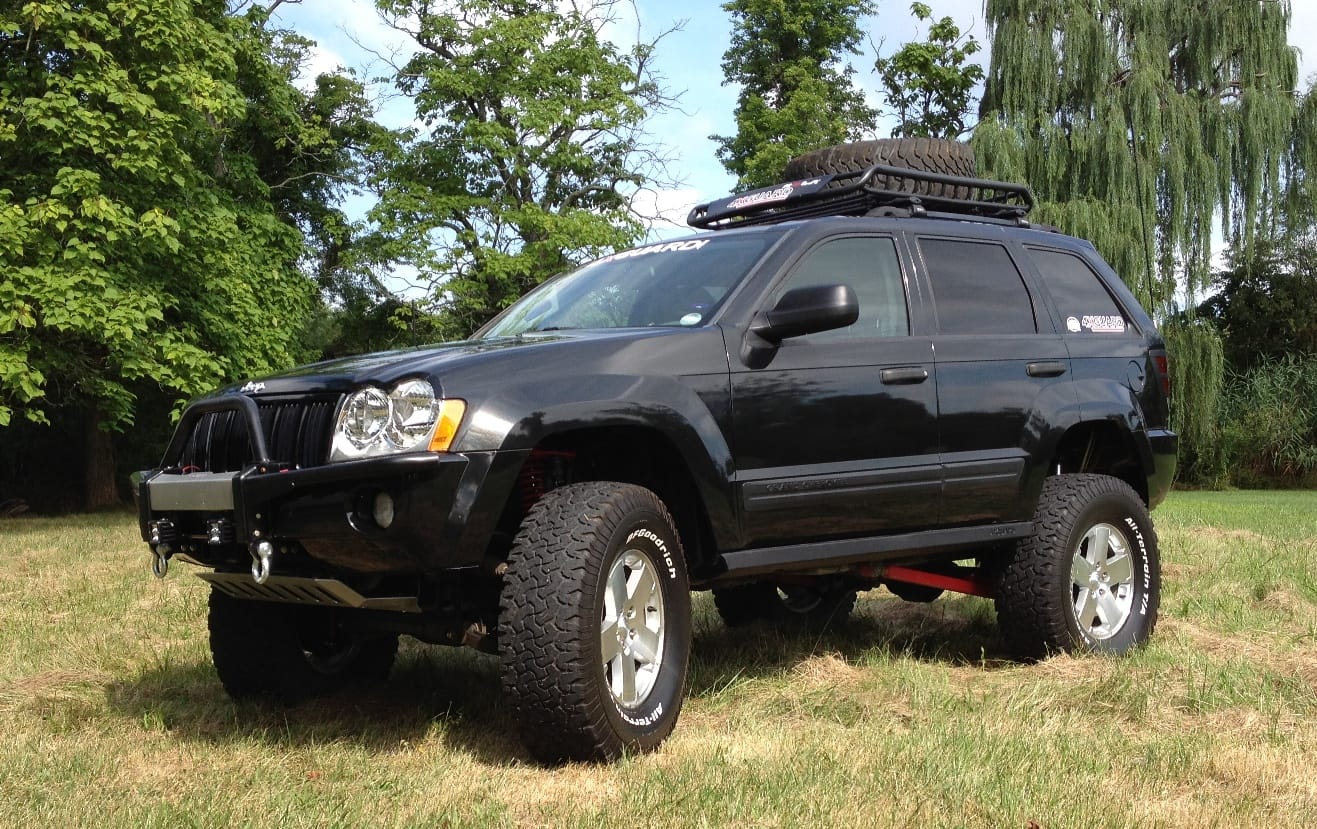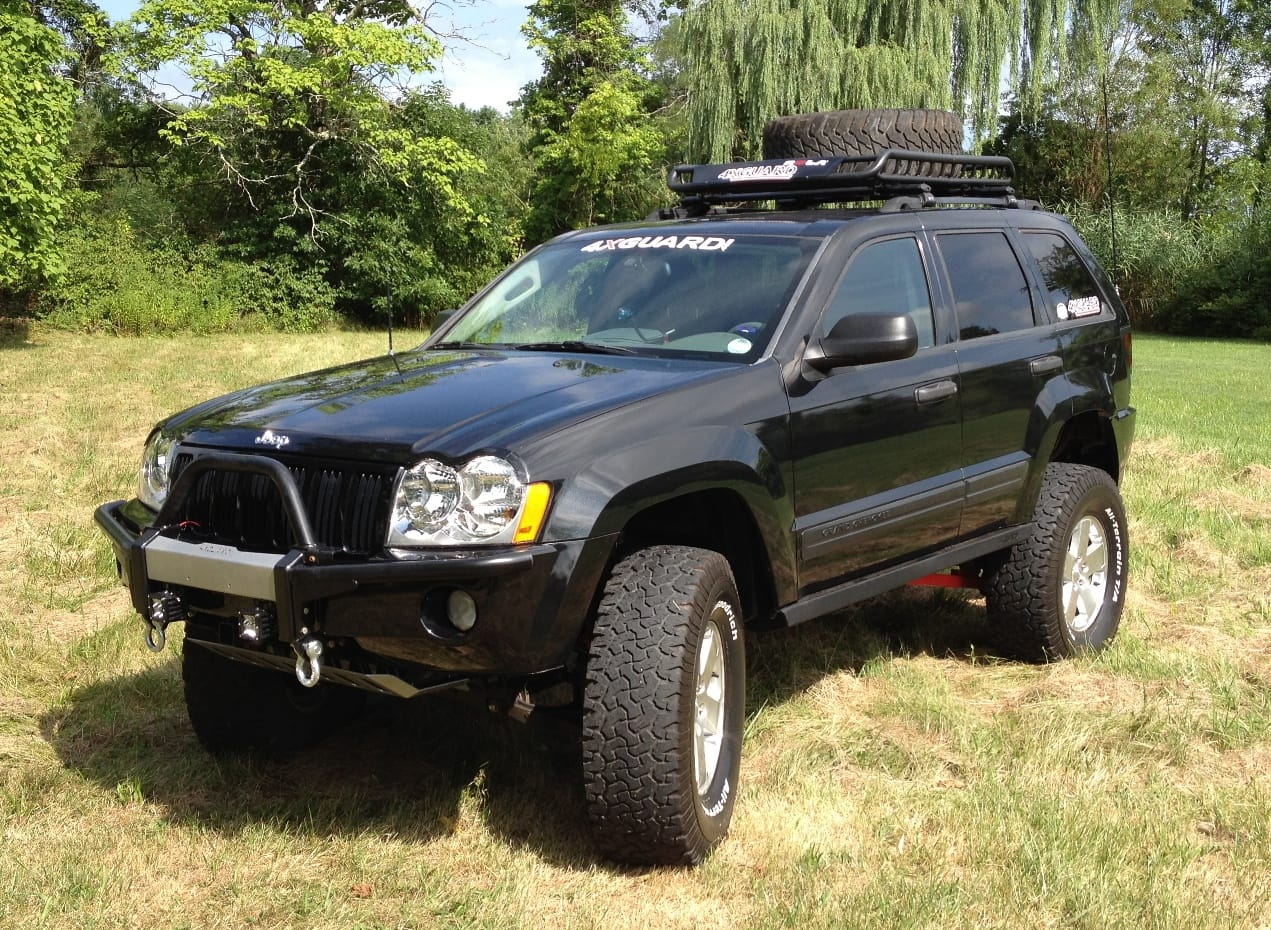 4xGuard Belly Guard 4
4xGuard Front Guard 4
4xGuard Matrix Brush Guard Total Package
4xGuard Rear Diff Guard
4xGuard Rear Guard 2
4xGuard Rear Slider
4xGuard Side Guard 2
4xGuard CB Antenna Mount
AEV Electronic Geometry Recalibration (EGR Module)
B.F. Goodrich A/T Tires: 37 x 12.5 x 18 (with 1.5" spacers)
Midland Micro Mobile-Portable CB Radio
JBA Adjust-A-Strut Lift kit 8" (proto type)
ROLA Roof Rack
Jeep Liberty 2002 (KJ)
2002 Jeep Liberty (KJ) 3.7L Gasoline, Sport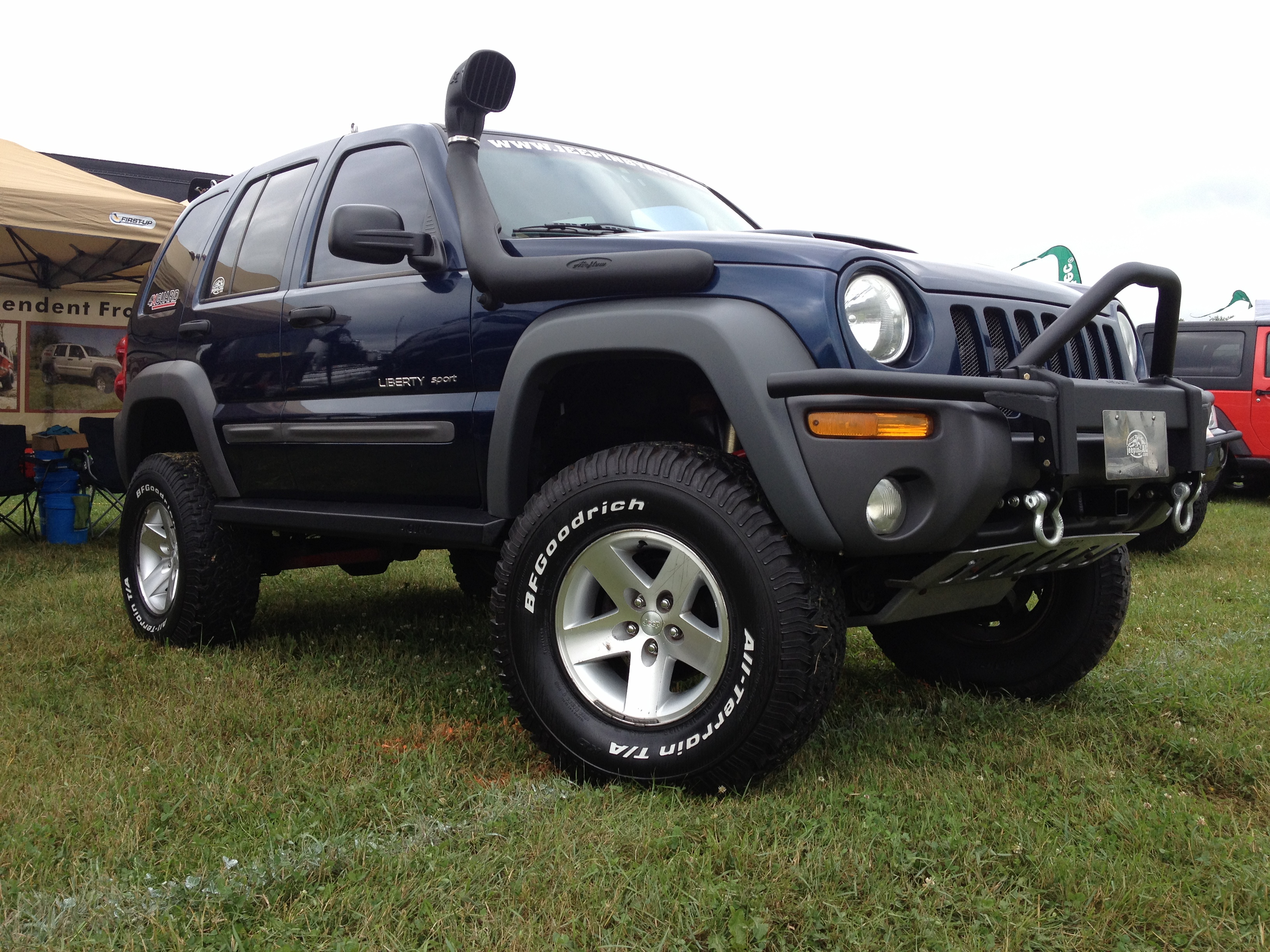 4xGuard Belly Guard 4
4xGuard Front Guard 4
4xGuard Matrix Brush Guard Total Package
4xGuard Rear Diff Guard
4xGuard Rock Rails
B.F. Goodrich A/T Tires: 285/75R16
JBA 6" Adjust-A-Strut lift kit