JBA SETTING

THE STANDARDS

*EZ LUBE Bushing U.S. Patent No. 11,293,511 issued April 5th 2022
You are in control when

JBA RED is in your Wheel wells.

Offroading is not your everyday experience. We know it's risky climbing over those obstacles. We want you to have total confidence in your rig to get you over those hurdles. Giving you a smooth, quiet ride and low-maintenance upper control arms is what we stand by when you put JBA Red in your wheel wells. Our upper control arms have made it all over the world to help those in extreme environments!

"We had an urgent need for reliable upper control arms for the Toyota Trucks operating in the Jungle. I contacted Marlin, and the process started. With a few modifications to his prototype arms, they are now the strongest and most reliable upper control arms for a Toyota truck, hands down. Almost all of the other manufacturers' arms only last a few months before they rattle and squeak. Jba Arms are fully serviceable and last a very long time in harsh conditions. It's the only upper control arm used on all my builds."

Milo Willi in Guyana, South America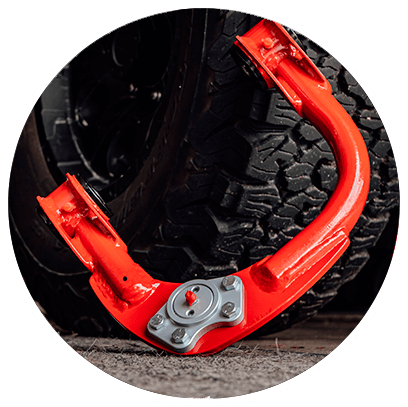 Get the ORIGINAL


aftermarket upper control arms
Do NOT make a bad investment in cheap imitations
At Jeepin by Al (JBA) we make the original after-market upper control arms (UCA) or A-arms for the Jeep Liberty (KJ), we designed them better than Chrysler. Al Handy designed and built the first set of upper control arms (UCA) or a-arms in 2003! JBA first generation a-arms were born, and we are now making the gen 4.5 our best design to date. There are Thousands of JBA a-arms in service all over the word.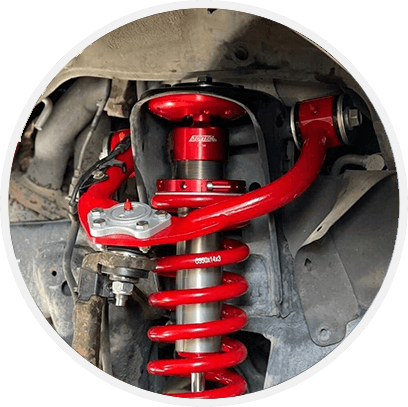 get 10 times


your money's worth!
outlast the factory a-arms 5 to 1
JBA has years of R&D work into the gen 4.5 upper control arms. Our company spent months testing different ideas. For a fraction of the time and cost you can have a set of JBA a-arms that will out last the factory a-arms 5 to 1. Your satisfaction is guaranteed with our 100%, no-questions-asked, iron-clad money-back guarantee. If you aren't absolutely thrilled with our product, just contact us (or send the product back) within 12 months and we'll refund 100% of your purchase price. No questions asked!